COMPRESSED AIR STORAGE
Pressvess are a UK leading manufacturer of air receivers and simple pressure vessels and have over 50 years combine experience serving the compressed air, medical air, petrochemical and other industries worldwide. Whether you require one our standard air receivers or indeed have bespoke requirements – Pressvess are specialists to meet every demand of the customer.
Our standard pre-approved air receiver designs cover capacities ranging from 11 Litre to 80,000 Litre in both vertical and horizontal types. This standard range offers design pressures from Full Vacuum and 11 bar to 18 bar. Higher pressures and bespoke requirements are welcomed.
Typical air receiver products manufactured include:
Air Receivers
Vacuum Receivers
Dryer Vessels/Towers
Air/Oil Separators
Manifolds
Pulsation Vessels
Diesel Engine Starter Vessels
The complete solution
Our air receivers, vacuum receivers and pressure vessels are designed and manufactured to codes including EN 286 Part 1, BS 5169, EN 13445, PD5500 and ASME. All vessels are supplied to meet the current British and EU legislation with approvals in place to the Simple Pressure Vessel Directive (2014/29/EU) and the Pressure Equipment Directive (2014/68/EU).
Vessels are be offered with BSP, NPT or flanged connections and surface finishes from transit primer to specialist marine finish. Vessels can also be offered hot dip galvanised inside and out.
Besides our standard range; Pressvess have the capabilities to design, detail and fabricate bespoke air receivers to meet your exact needs.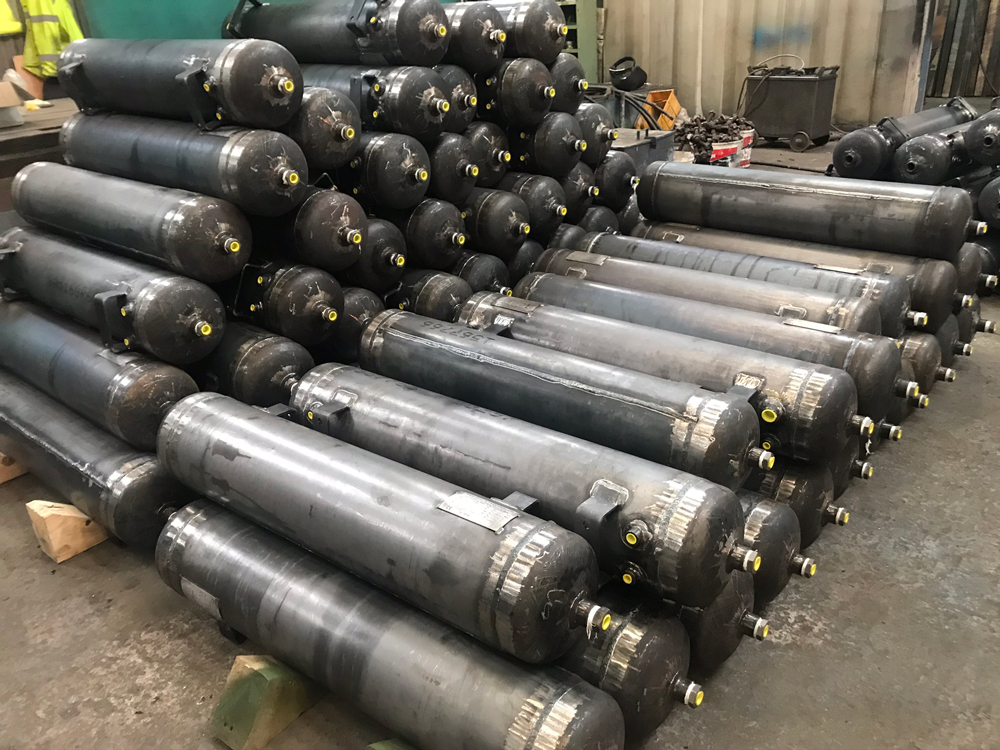 Get in touch
If you have a standard or bespoke requirement for any of our products and would like to find out more, simply fill out your details using the form below and a member of the team will be in touch to discuss your project.
Stallings House, Stallings Lane, Kingswinford, West Midlands, DY6 7LG, UK