LEADING STEEL FABRICATOR
Based in the West Midlands, Pressvess is one of Europe's leading manufacturers of tanks and storage vessels, specialising in steel and stainless steel fabrication, pressure vessels, air receivers and silos. We have over 50 years experience in supplying quality engineering solutions to a variety of national and international industries including water, effluents, medical, oil, gas, petrochemical, civil engineering and many more.
Here at Pressvess, we pride ourselves on providing a complete turn-key service, from initial survey and design through to manufacturing and installation. We are committed to gaining an in-depth understanding of our client's needs to enable us to create bespoke solutions to suit a variety of industrial applications.
Delivering engineering excellence
Our versatile and innovative approach combined with unrivalled industry experience ensures that we consistently meet the highest quality standards. As an ISO 9001 approved company, our products are designed, manufactured and installed inline with strict quality systems to meet the requirements of UK and worldwide markets.
If you have a requirement for a pressure vessel or storage tank solution, our friendly and knowledgeable sales and engineering teams would be happy to discuss your project. From basic steel fabrication through to pressure vessel design, our team is always on hand to share their expertise and offer advice on our standard or bespoke solutions.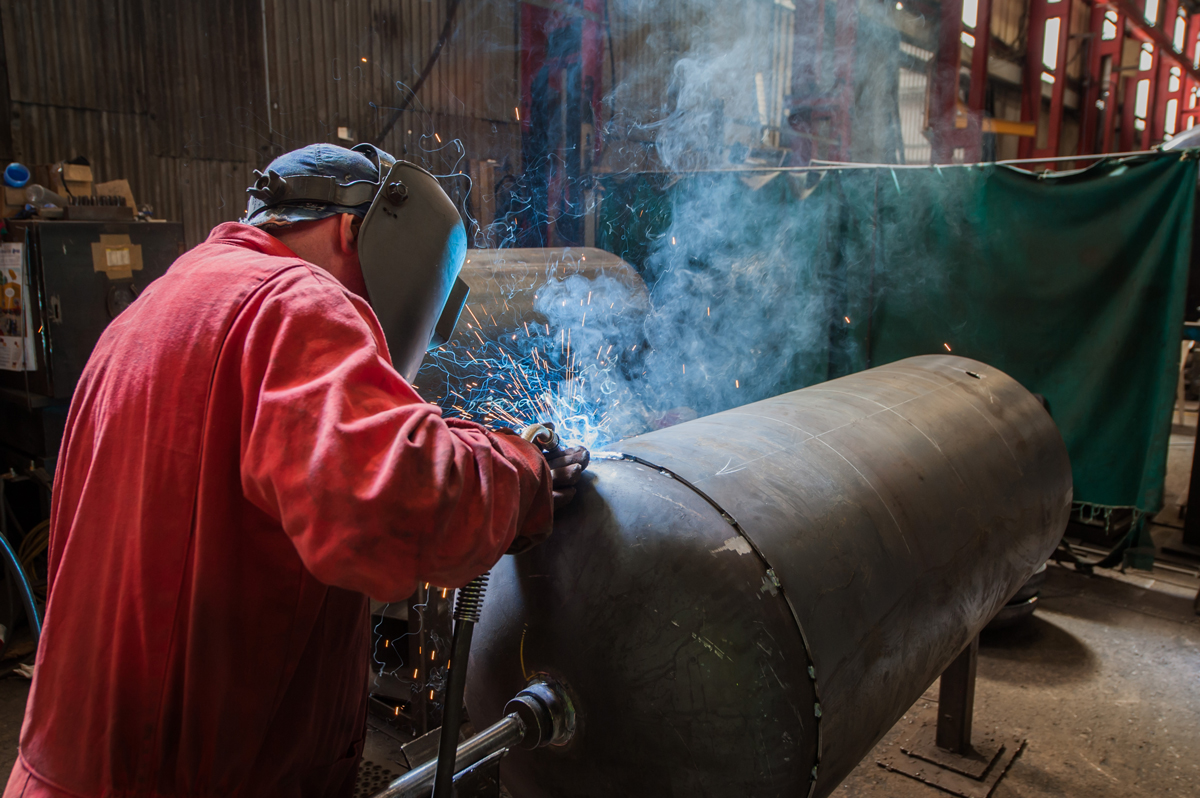 Get in touch
If you have a standard or bespoke requirement for any of our products and would like to find out more, simply fill out your details using the form below and a member of the team will be in touch to discuss your project.
Stallings House, Stallings Lane, Kingswinford, West Midlands, DY6 7LG, UK